Cerro Azul - Up and Down
Wednesday - August 06 - 10:51 PM Filed in:
Panama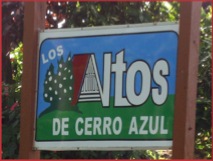 Our first full day at Cerro Azul started with a quick tour by Paul. Just wanted to get our bearings so we could wander on our own without getting big time lost. No straight roads in this place, lots of dead ends, curves and hills - driving is interesting. One of the useful things (for us novices) the developer has done is use yellow paint for the dashed centerline on the Main Road and a white dashed centerline leading to the clubhouse/restaurant and pool.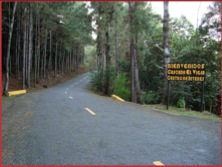 So .... you can follow the "yellow brick road" until you end up at the front gate or use the white line to the clubhouse - either place you can get directions to where you really wanted to go (maybe). By the way, the remaining roads in Cerro Azul have NO centerline marked - probably not a big issue, except for those of us that have spent the last nine years (or maybe a lifetime) driving on the left. "You're on the wrong side again" is a frequent reminder I hear from my navigator.

After the "tour" it's rest time - don't want to burn ourselves out.
Then off to the grocery store. Which brings us to the first negative issue with respect to making Cerro Azul our possible home. It's a forty minute drive (one way) on a twisting, hilly road in order to reach a REAL grocery store. Most of the drive is pleasant enough, except if you get stuck behind a big slow moving truck, or meet his opposite number, a big FAST moving truck that wants his half of the road in the middle. On the plus side, the drive does have a couple of places with great views of Panama City in the distance. The drive may be a real problem for us, or turn into a non-issue - it's too early to tell.

During our little expedition up and down the mountain Wags was back at the apartment. He doesn't like that, so we unpack the groceries and then it's off to explore one of Cerro Azul's parks.
I don't know what percentage of the development is devoted to green space but you get the feeling that it's a substantial amount, including - picnic areas, hiking trails, streams with natural swimming holes, and a small lake.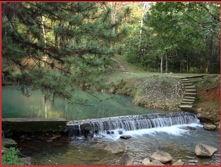 We head for a park that has a walking trail that runs along one of the many steams in the area. This Wags likes - lots of things to explore, mud and even a swinging bridge. Green spaces, parks, trails - might this offset that looong drive?


Note
: We did get that promised sun today. Very pleasant, warmer than yesterday but not hot. Much clearer tonight - think I might sit on the patio, sip my Baileys on the rocks, and watch the Panama City lights. Cheers!