Up and Running, sort of
Wednesday - September 03 - 10:18 PM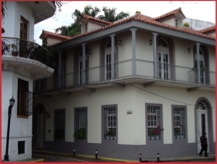 Actually, I'm back to walking (slowly) - when I was a bit younger this type malady would hit me for a day or two, then I was back at it. This time around it's coming up on a week, starting to feel better - but no two mile hikes anytime soon.

The good news - we moved on schedule (Monday) and are now it our Casco Viejo (old city) apartment. Our small building (6 apartments) was originally built in 1906 - it's one of the younger buildings in this area, many of which are over three hundred years old.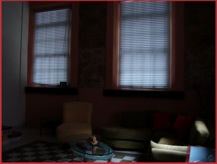 The neighborhood was designated a UNESCO World Heritage Site in 1998 and restoration is still very much a work in progress. When I get feeling just a little better I will start a series on Casco Viejo and our experiences.

That's it for now. This last picture is the view from a small park about fifty feet from our front door. (Yes, it's a picture I took - just played with it a little).

Take care.